Born of a simple idea — to bring together all things beautiful, Aekatri is an Indian ready-to-wear design house that prides itself on sustainable, modern luxury. With a distinct design sensibility, its collections exude old-world charm melded with seasonless silhouettes and colour stories. The house aims to revive intricate crafts of the subcontinent and integrate them into everyday living with ease.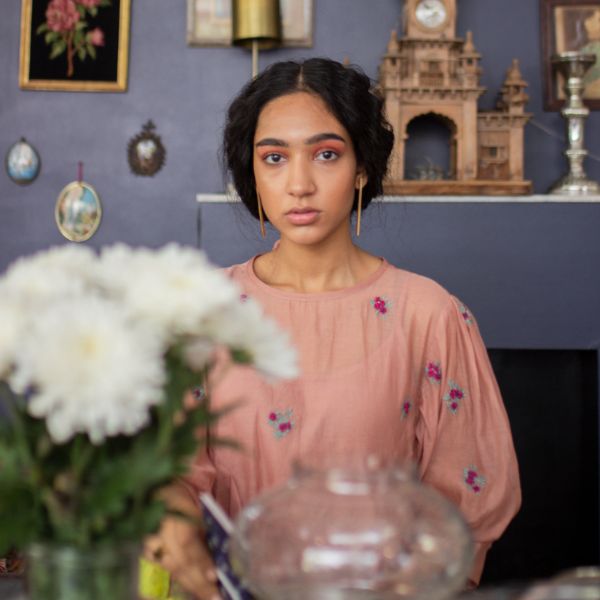 The textiles we use at Aekatri inform our aesthetic and eventually empower a way of life. We believe good things come to those who wait. And so, we spend weeks researching, developing, and collaborating with artisans that span the country, to find techniques lost, and share stories untold. Our pieces come alive in the soothing poetry of painstakingly handmade and handwoven fabrics with their buttery soft feel, breathable nature, and familiar ancestry. While uplifting indigenous communities through meaningful work, your Aekatri is made for you.
We bring you soulful garments rooted in tradition, reimagined to transition from leisurely afternoons to joyous travels, and celebratory events alike. Aekatri is like an old photograph — nostalgic, inviting, an authentic version of you. We hope to make style synonymous with comfort and responsibility and encourage our community to revel in re-wear. We honour the impact of design in an impressionable society, and actively march towards environmentally sound considerations, from genesis to production.
Aekatri's pret line, Aek was first conceptualised for the global woman. She dreams in colour and wears her spirit optimistically. She is emboldened by a confluence of Indian textiles, weaving her roots into forward-looking forms. Uplifting tones find their place in a line-up of breezy tops and flattering dresses, there is nothing she can't do in Aek.
An assortment of easy-to-wear clothing showcased in soft, dream-like textures, and dipped in sorbet brights like kiwi, melon, beige, and berry. Little Aek is for our little ones, embarking on adventures big and small. This range explores enthusiastic elements sprinkled onto frilled midi dresses, and roomy yet playful tunics. One can expect to see fabrics that feel like second-skin, with botanical motifs for a bit of magic. Little Aek is a hop, skip, and jump towards child-like wonder and unbridled freedom.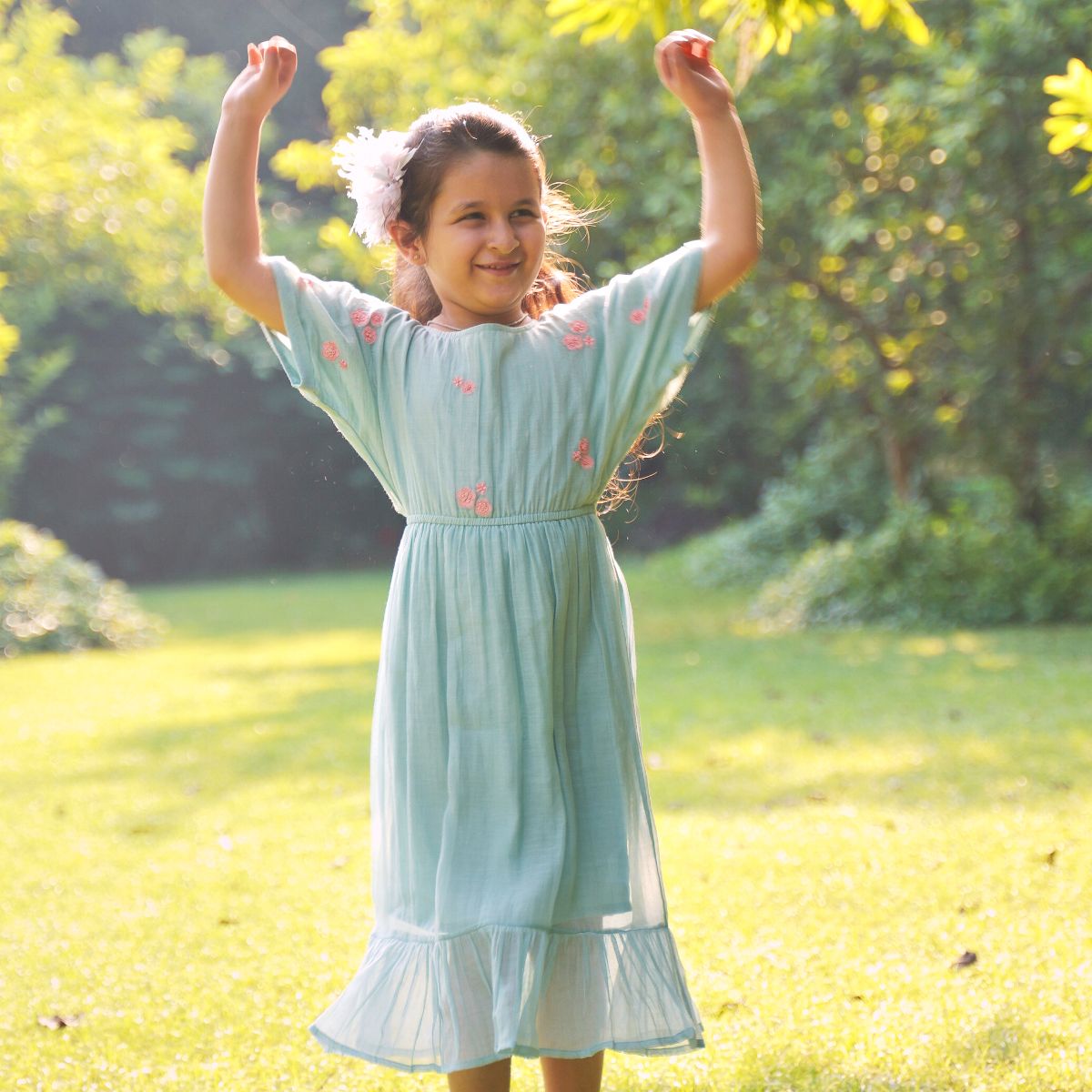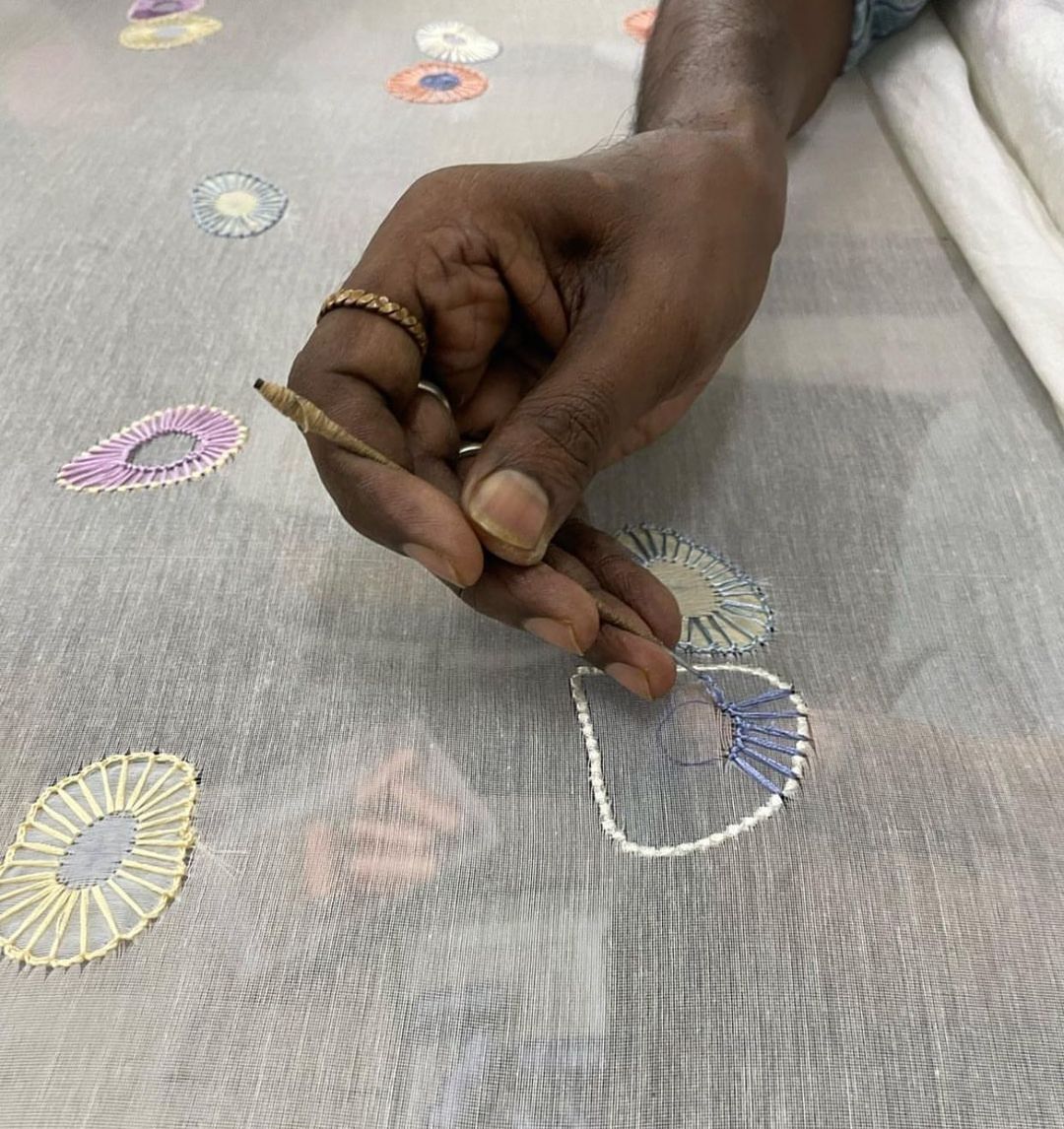 Aekatri borrows from the nation's rich flora and fauna, transporting you to a fantastical land of zesty hues and alluring explorations. With each season, we hone our specialisation — quintessentially Indian thread work accented with sequins, beads, and metallics, embellishing the landscape of our body of work. A harmonious play of heritage motifs and local superlative fabrics like cottons, cotton silks, chambrays, and linen make for perfect heirloom pieces to delight in. But more than anything else, Aekatri is a self-sustained design house — with a vast archive of its very own home textiles, developed to realise the vision of each unique collection.
With every launch, our designs echo a collective of like-minded shoppers, with a taste for thoughtfully-made ensembles that feel fashion-forward, and a deep appreciation of beauty in dexterous details. Aekatri is an opulent escape from the routine humdrum of regular functioning and evokes a longing for cheerful days ahead.